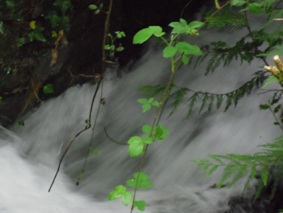 Biography
My difficult personal life experiences led me to counselling in my 30s and I was amazed at the counselling I received. It empowered me to see myself and my situation with clearer perspective and this in turn helped me to do what was needed to grow and leave behind old patterns of behaviour. The effect was life changing.
As result of this experience, I undertook a 3 year training as a counsellor and acquired a level 4 Diploma in Counselling Skills.
I have worked with clients from many different backgrounds with a wide variety of issues.
One of my passions is for helping young people/teenagers, and a significant part of my training involved working with this group. I currently work at the local Youth Enquiry Service, and parents have often remarked that their child 'is a different person' as a result of their time with me. I tell them it's all down to the client and their willingness to engage and work with their difficulties and issues.
Other life experience has included travelling to many places, including Ghana, where I spent some time volunteering in a remote orphanage. I lived at the orphanage and also taught in the local school, which was a humbling and rewarding experience. The children taught me that no matter how much or little you have, your own way of looking at the world is the most important thing, and joy can be found anywhere.
I have also worked for many years with adults with learning disabilities as a support worker, helping them with daily tasks and supporting their independence. They have taught me a whole new way of relating to the world, and how prejudice and judgement are very damaging things. I welcome any learning disabled clients and have a good background understanding of autism.