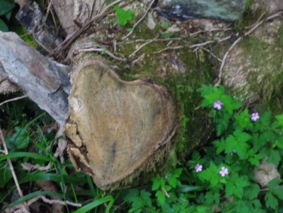 What can I expect to happen in a counselling session with you?
I am a Gestalt counsellor. This is a form of counselling that facilitates a deeper sense of self awareness. The focus is on the individual's whole experience (their experience of feelings, behaviour and thoughts). I may for example use body language or physical pains to access emotions since the whole being reacts to trauma and stress and we may 'carry' this both emotionally and physically.
During a session, along with conventional "talking therapy", I use anything that is appropriate to my client. For example someone with a musical passion could use their voice or instrument to access emotions, or we may use an 'empty chair' to help relate to a feeling, person, situation, or anything they wish to address.
Other possible tools may be clay, sand drawing, paints, collage, visualisation, and many others. There are no limitations on what is used as the possible approaches are as individual as the client.
I bring all of my learning and life experience to my work, and have personally experienced many of the problems that are brought to the counselling sessions I now hold. This enables me to provide a non-judgemental and empathic space.
We all have the power to change if we want. However, we may not want to change certain things. We may not be ready to look at painful trauma, and to realise this is also important. Wherever you are on your journey I will be with you along the path, and everything I do is led by my clients' choice. All sessions are mutually agreed with clients according to their own individual needs.
I undertake regular supervision of my practice in accordance with the British Association for Counselling & Psychotherapy criteria, which include the practice of complete confidentiality.